Events
Monday Salon: Pictures of You with Rory Maclean
Join us on Monday June 12th, when best-selling author, part-time Berliner and Reader Berlin favourite Rory Maclean will be talking to us about his new book Pictures of You. Facebook… Read more »
*December Extravaganza!*
Goodbye 2016 and thanks for …everything?! While this year has been a fairly mixed bag, all is not lost. Join us on Wednesday, December 7th for the literary party to end… Read more »
Sunday Salon #6: The Devil's Library with Tom Pugh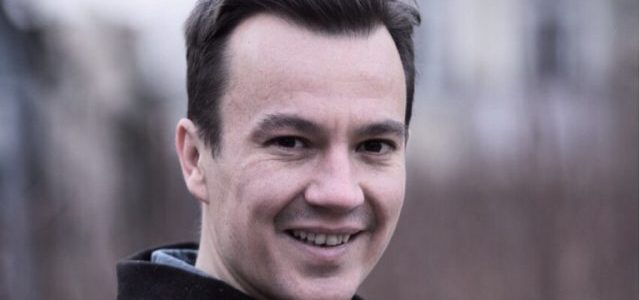 This November 20th, Berlin's own Tom Pugh will be joining us  at Galander, Kreuzberg, where the candlelight ushers you in and the whiskey urges you to linger. Tom will be… Read more »
POETRY FESTIVAL
A project by SAND Journal and The Reader Berlin in partnership with Africavenir and SAVVY Contemporary for the Stadtsprachen Literaturfestival Invited poets … Marie-Pascale Hardy/Alan Mills/Sarnath Banerjee/Binyavanga Wainaina/Goksu Kunak/Jane Flett/Kenny… Read more »
FREEMAN'S #2 "Family"
Readings and Conversations with Joanna Kavenna, Michael Salu, Garnette Cadogan and John Freeman July 30th, 2016, 8pm SAVVY Contemporary | Kuppelhalle at Silent Green | Gerichtstraße 35 | 13347 Berlin-Wedding
Sunday Salon #5: Berlin Short Fiction Prize
On Sunday September 4th we held our fifth Sunday Salon when, along with our partners from Exberliner, we'll be celebrating the winners of our 2016 Short Fiction Prize.
And the winner is …
The results of this year's competition are now available on our Competition page! Thanks again to our sponsors at The Circus Hotel, Jamesons Whisky and Papier Tigre!
Slave/Competition – This Sunday!
We're thrilled that the lovely people at Visual Verse have decided to throw their lot in with us at this Sunday's Salon and co-host the live-writing competition. For those of… Read more »