Events
Monday Salon with Kate Brown
Kate will be joining us for a reading, discussion and Q&A at our Monday Salon on 25/09 at The Circus, Berlin.
Monday Salon with Rory Maclean
Rory Maclean, 'one of Britain's most expressive and adventurous travel writers' and author of more than a dozen books, including recent bestseller Berlin: Imagine A City, is returning to Berlin this summer.
The Reader tutor and part-time Berliner will be joining Victoria for an intimate, cosy event at The Circus Hotel on Monday June 12th.. (more…)
Monday Salon with Irenosen Okojie
"A liberatingly odd, seductive and fearless talent." — Laline Paull
We're delighted that Irenosen Okojie, award-winning novelist, short story writer and judge of this year's 2017 Berlin Writing Prize, will be joining us in the German capital this September. Come along for our first salon after the summer break on Monday September 11th, when Irenosen will be in conversation with The Reader's Victoria Gosling. (more…)
Thursday Salon with Ryan Van Winkle
RYAN VAN WINKLE, poet extraordinaire and joyous performer, will be joining us from Edinburgh on Thursday 4th May at 7pm for an intimate gathering in the cellar bar and library of Berlin's Circus Hostel. Taking place just a couple of days prior to the weekend workshop Ryan will be teaching for The Reader (details below), we're asking him to read to us from his work, answer your questions, and be the judge of our first live-writing competition in 2017. (more…)
April 22nd – Freeman's #3 "Home"
SAVVY Contemporary, silent green and The Reader Berlin are delighted to welcome back John Freeman for the third "strikingly international" (Boston Globe) issue of his magazine Freeman's. Focussing on the question what makes home, the new issue of the acclaimed anthology spotlights never-before-published stories, essays, and poetry by Edwidge Danticat, Herta Müller, Juan Gabriel Vásquez, Gregory Pardlo, Kay Ryan, Aleksandar Hemon, and many more. (more…)
*December Extravaganza!*
Goodbye 2016 and thanks for …everything?!
While this year has been a fairly mixed bag, all is not lost. Join us on Wednesday, December 7th for the literary party to end all literary parties. Because there will always be books!
Hosted by Fiction Canteen, The Reader,  SAND Journal and Best Small Fictions, the party will be taking place at Wedding's Alte Kantine from 7:30pm. (more…)
Sunday Salon #6: The Devil's Library with Tom Pugh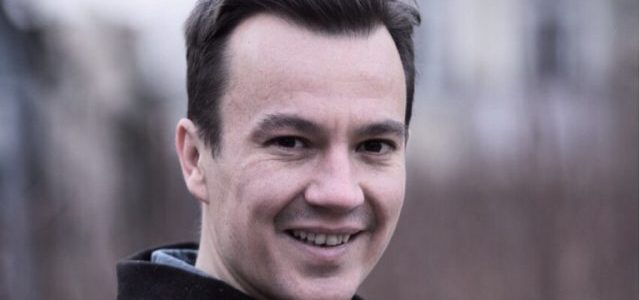 This November 20th, Berlin's own Tom Pugh will be joining us  at Galander, Kreuzberg, where the candlelight ushers you in and the whiskey urges you to linger. Tom will be reading from his debut novel 'The Devil's Library' (Crux Press, 2016) which follows two sixteenth-century adventurers on their quest to obtain ancient, heretical texts. (more…)
POETRY FESTIVAL
A project by SAND Journal and The Reader Berlin in partnership with Africavenir and SAVVY Contemporary for the Stadtsprachen Literaturfestival
Invited poets … Marie-Pascale Hardy/Alan Mills/Sarnath Banerjee/Binyavanga Wainaina/Goksu Kunak/Jane Flett/Kenny Fries/John Peck/Klaas von Karlos/Sean Derrick Cooper Marquardt aka MoreBlackThenGod
(more…)